Tshepang Educare Centre Receives New Equipment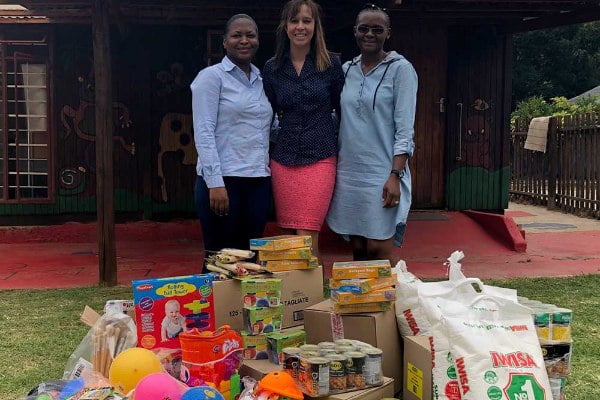 Sunday, February 27, 2022
Frontier Inn Dihlabeng Community Trust have supported Tshepang Educare Centre for the last five years and did it again by donating some much needed educational toys and tools for the children fordevelopment classes.
Tshepang Educare Centre assists over 51 children with development of skills and muscle training. They have also started a training centre for all the parents with their children to know what they can do to assist their children.
Frontier Inn donated educational toys and food items as they also provide them daily with a meal, all to the value of R6 770.
PICTURED (from the left): Phindiwe Mkhuma ( Deputy Director), Lizelle Karsten(Marketing Manager) and Lindiwe Miya ( Financial Manager)