The exciting Frontier Casino continuously offers lucrative promotional activities for all players. This Bethlehem casino features smoking and non-smoking areas as well as a Salon Privé for the discerning player.
The Frontier Casino offers 152 ultra-modern slot machines in various denominations, which can be enjoyed in the casino area 24 hours a day, 7 days a week.
Frontier Inn and Casino also offers 6 various exciting table games including Roulette, Blackjack, and Poker.
THE NEXT EVOLUTION IN GAMING
Step into the arena and experience the roar of the next evolution in gaming at Frontier Inn. Exploding onto the casino is Ultimate Supanova Stadium Gaming. A fully-immersive electronic table game (ETG) arena with 6 consoles, each with 27" touch-sensitive screens, high-definition graphics and pulse-pounding sound. Powered by market-leader Interblock, Ultimate Supanova Stadium Gaming allows you to play up to four different table games at a time, including Blackjack, Roulette, Baccarat and Live Roulette. Join the party and compete and challenge your friends in a dedicated stadium-like environment from the privacy and comfort of your own plush console. All results can be followed on our LED Supanova stadium screens, which create a stadium-like energy like anything ever seen. All you need to do is play. Your throne awaits.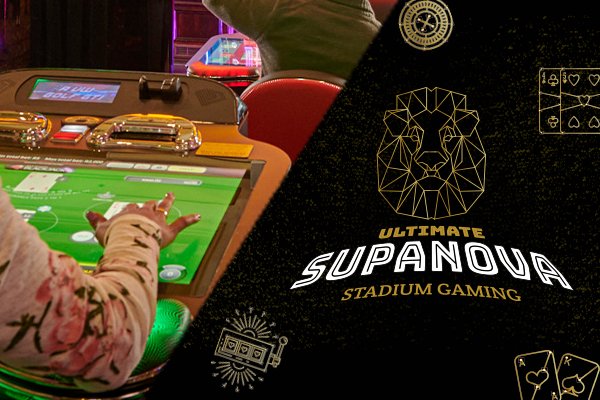 JACKPOTS
Daily updates on Red Hot Slots, Hot Predictions and Slot Payouts