Kgodisong Pre Primary Gets New Roof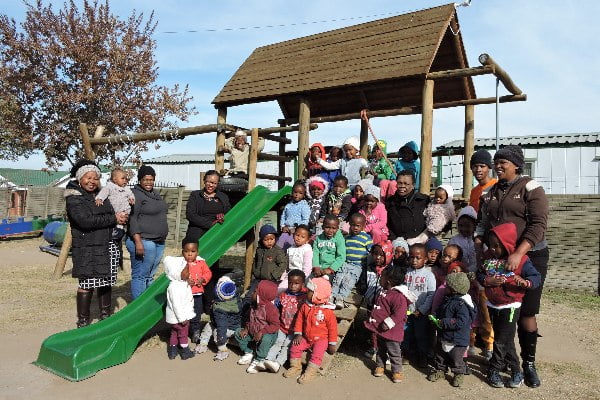 Wednesday, June 26, 2019
Frontier Inn assisted Kgodisong Pre Primary School with renovations to the value of R45 476. The school is attended by 142 learners and had the following improvements made:
• painted the roof
• repaired the roof
• installed ceiling in their dining room.
PICTURED: Dieketseng Mosikili, Makhosatsana Sebeko, Sonti Mofokeng and Mmafusi Moloi.
This project was led by Mpai Mokomatsili, Frontier Hotel Manager.