Frontier Inn Winner at the Lilizela Awards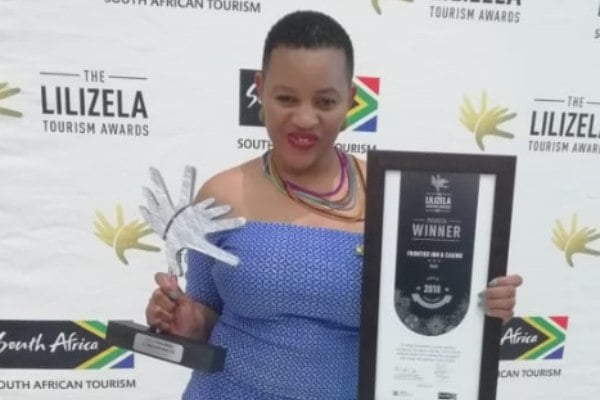 Tuesday, September 25, 2018
We are proud to share that Frontier Inn was the Provincial Winner at the Lilizela Awards, South Africa's premier Travel and Tourism Awards.
The awards recognize and reward tourism players and businesses who work passionately and with pride to deliver a world-class product and service and whose delivery grows South Africa's global destination competitiveness.
The Lilizela Accommodation Awards are designed to encourage and motivate you to offer the best service, facilities, and products that you can. The Accommodation Category gives you an opportunity – and a brilliant opportunity at that – to celebrate excellence, creativity, and innovation. They give us all momentum to learn from each other and to strive to turn an already great industry into an industry that's brilliant.
Pictured is Mpai Mokomatsili of Frontier Inn with the award.