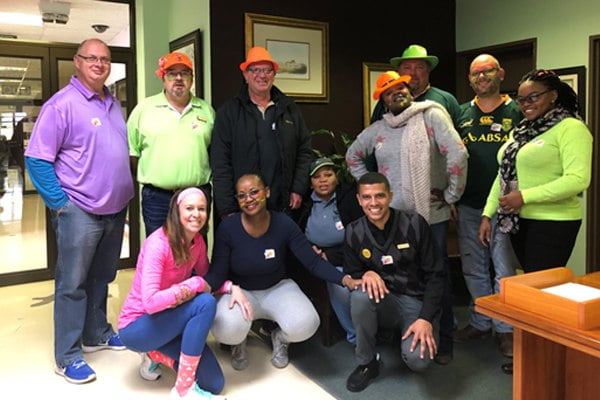 Friday, September 6, 2019
Staff at Frontier Inn, in Bethlehem, supported Casual Day on the 6th of September.
The theme of TIME TO SHINE set out to achieve many things, and to highlight and showcase the brilliance that's created when South Africans unite behind a truly great cause. Together the staff at Frontier Inn encouraged people to shine their light and take up their rights.
'We invited guests to go with their glow on Casual Day 2019. From the sparkle in your eyes to the bright neon of your outfits. No longer are persons with disabilities to be relegated to the shadows! This year we call on you to … stand out… to be visible… to live loud and be seen alongside fellow South Africans,' said Marketing Manager Lizelle Karstens.