Frontier Inn and Casino Donated Gloves, Blankets and Shirts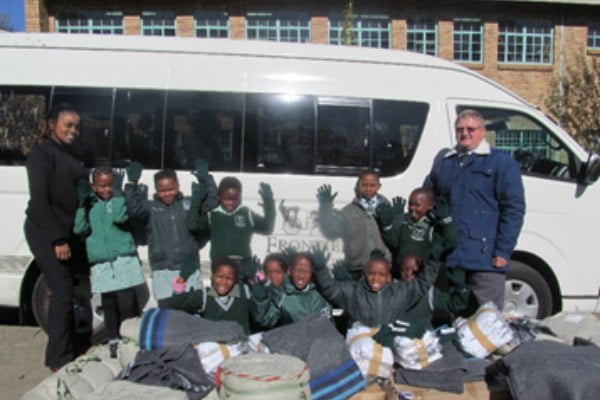 Wednesday, July 01, 2015
Frontier Inn and Casino donated 730 set of Gloves, 105 Blankets and 50 Frontier Inn shirts to Motshepuwa School in Bohlokong, Bethlehem.
A total spend of R11 500 was spend on this project with money raised from Golf Day's that Frontier Inn hosted.
Reitumetse Khiba, Marketing administrator handing over to the children and Deputy Principal Lukas Beukes.