Frontier Helps Reitumetsi Community Centre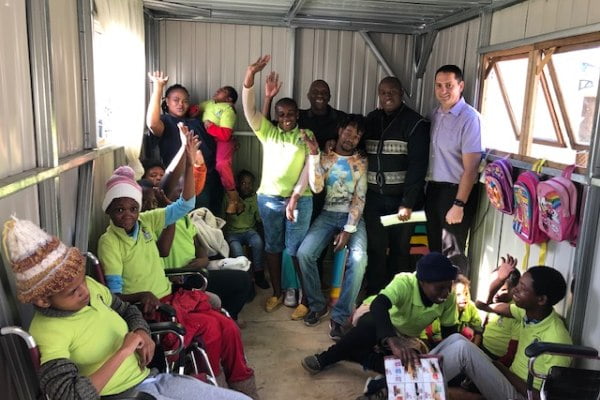 Thursday, May 23, 2019
The Frontier Inn Dihlabeng Community Trust have sponsored a Steel Structure to Reitumetsi Community/Disable centre is run by the Centre providing more comfort and warmth.
The centre is run by Mapaseka Mofokeng, who together with four other ladies take care of 20 disabled children (10 males and 10 females).
When the staff went to the handover and saw these circumstances, they out of their own time and using supplies that where available in the shed, her a ramp to easily move them in and out of the area.
Previously the children sat in an open garage area and Mapaseka also uses her car to collect the children every morning and drop them off every afternoon to their homes – as these families situated in Bohlokong.
The total spent towards the extra space was R25 520 and staff and children touched the hearts of Frontier Inn in such a way that we will keep supporting her in her quest to assist these children.