Bambanani Trust Care Given New Supplies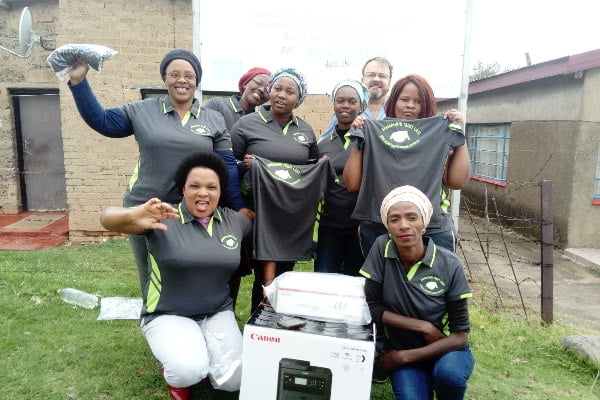 Monday, May 07, 2018
The Frontier Inn Dihlabeng Community Trust assisted Bambanani Trust Care, from Fourisburg, a non profit organization with a printer and new uniforms as well as a donation to assist them with the Office rent. The Bambanani Trust care targets 10 000 people infected and affected by HIV/Aids in the Fourisburg area, offering home based care for the ill. They work closely with the clinics and hospitals in the area, and the goal is to give hope to the frail and the ill and offer support to their families.They also run an after school care programme to help children with their homework.
The Frontier Inn and Casino paid R15 000 towards the rental of their offices, a printer and new uniforms.
Pictured: Project Leader from Frontier Inn  Paul Ellis, with all the staff from Bambanani Trust Care project.